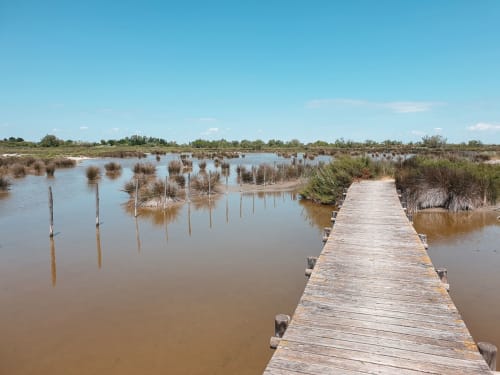 CAMARGUE REGIONAL NATURE PARK
Between 15 and 40min by car.
Delta open to the Mediterranean sea , the territory of the Camargue Regional Natural Park covers three municipalities: Arles, Saintes-Maries-de-la-Mer and Port-Saint-Louis-du-Rhône. It extends over more than 100,000 hectares and 75 km of coastline. The Camargue, "island of exception", known throughout the world for its natural landscapes and its cultural richness, is also a land where men and women work... Thus marshes, fields and rice fields follow one another; thus wild pink flamingos and bulls breeding... Its territory is open to all but, fragile in its fauna and flora, it requires respect from visitors.